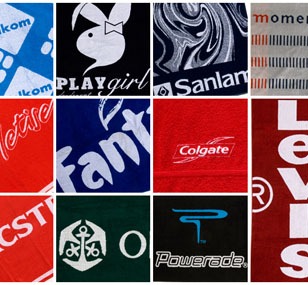 BRANDED TOWELS FEATURES: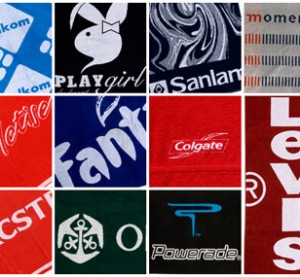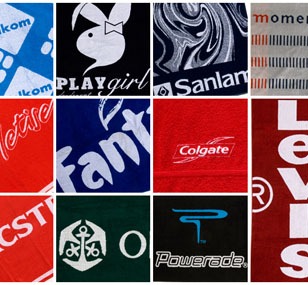 * Woven Branded Towels for the promotional industry.
SOME CUSTOMERS OF OUR BRANDED TOWELS:
* Colgate
* Old Mutual
* Macsteel
* Playstation
* Levi's
* Playgirl
* and many more….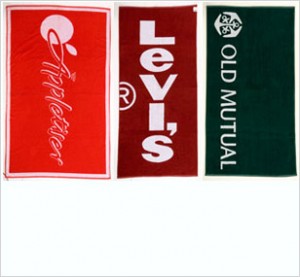 FEATURES
* We can weave your LOGO into the towel, you would have to use the same colours as the towel,.
* We would need about 250 units to do your logo insert
* Ideal for lodges, retail and the promotional industries
* These branded towels are 100% cotton velour made by Terry Lustre with their prestigious Trousseau Royal label.
* They are 450 gsm. after shearing
* Size 75 x 150 cms.
Our branded towels can be seen throughout South Africa. Corporates of all shapes and sizes have purchased these branded towels to enhance their own branding, and we continually get repeat orders from our happy customers. Towels with a branded logo are a very visible and powerful product and over the years we have produced some incredible branded towels for our clients.
We guarantee only the finest materials in our production in our artistically created branded towels – please contact us to see samples of what we have produced. Our products have grown in popularity throughout Africa, and we supply throughout Africa. We are experts in the branded towel market. We do branded towels 2 different ways. We have one which we sell a minimum of 250 towels they are Royal Trousseau by Terry Lustre.